Discover the JOY of SPOON CARVING! Learn the basics of whittling that can be applied to a variety of projects! This is a skill to last a lifetime 🙂
We will be carving in the cozy thatched roof Strawbale Studio with a woodstove. (see photo below) In this class we will do skill-building on a simple project….a wooden spreader knife, or chop sticks. Get in the flow. Learn skill and confidence. . . then try out a basic spoon !    REGISTER
Learn safe knife carving techniques and tools.  The basic tool will be a sloyd knife and a hook knife. And you will also learn how to use a hatchet, shaving horse and draw shave .. which can reduce the amount of carving you need to do with the knife. Try out some high quality tools to see what you like. At the end of the day, you will have several projects carved to take home.
All materials provided.
Spoon Carving 202, to be offered in the future, will teach techniques for making a more complex spoon
WHAT TO BRING
Optional:  Bring a snack for yourself or to share , water.  Bring a good hatchet if you have one, carving knives if you have them.
Covid considerations. We will be following current covid guidelines. Masking optional indoors & out. If this doesn't fit for you, look forward to a future spoon carving class in 2023, when things may have changed.
I look forward to spending the day with you and others and the natural world!
Instructor: Deanne Bednar – carving for about 10 years. Took classes from Kiko Denser and Mark Angelini.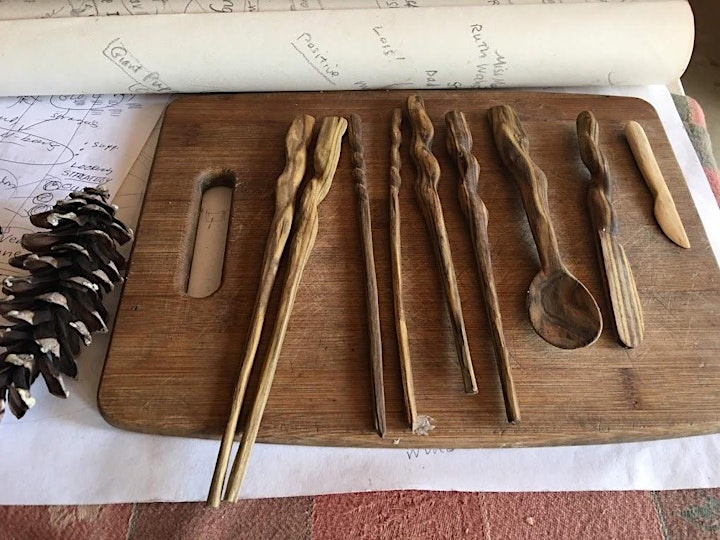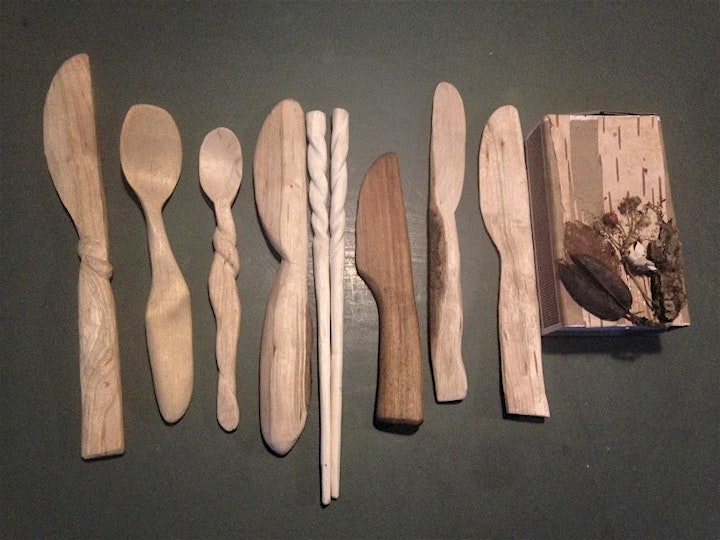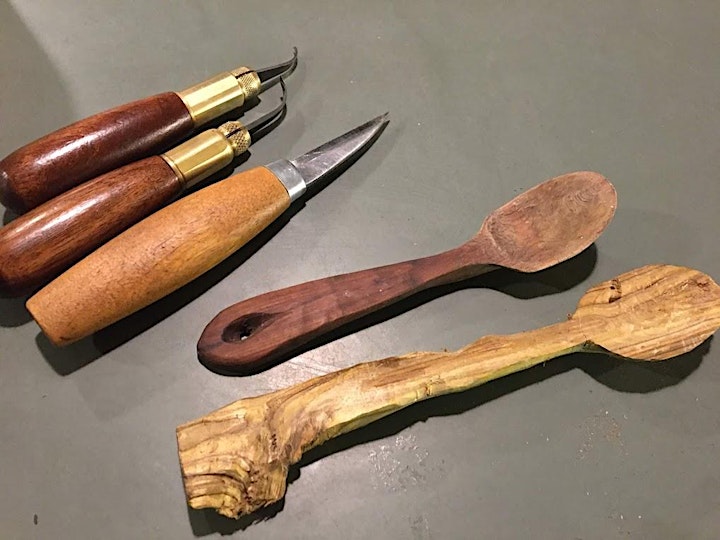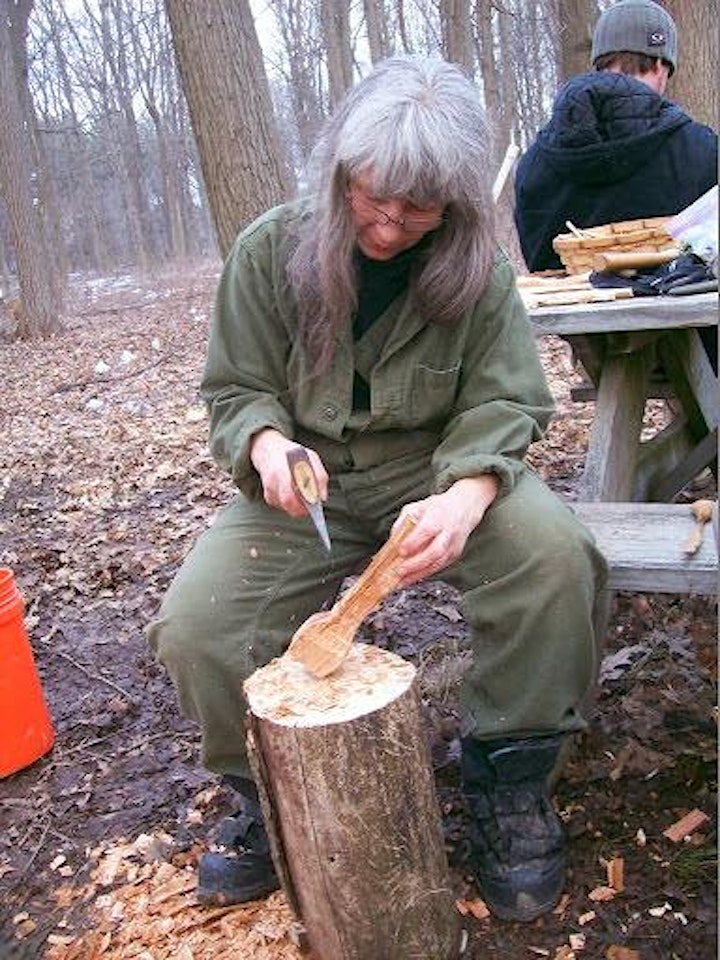 ---
Organizer of SPOON CARVING & wood crafting for beginners
I entered the world of natural building by participating in a "Start-to-Finish" course with the Cob Cottage Company in 1996 after retiring from teaching art & sustainability at the middle school level. Returning to Michigan, I became a collaborator in the Strawbale Studio Project. I now educate (and learn) as much as I can about natural building & sustainable living through workshops, internships, presentations, exhibits & outreach. I had the privilege of illustrating the Hand-Sculpted House Book, The Natural Plaster Book, and The Cobber's Companion, and being a start-to-finish collaborator on the Kensington Kids Cottage, located within the Kensington Metropark, at the Farm Center. Especially life-changing were my adventures during 1979 & 1980 when I recieved a Masters Degree in Social Ecology from Goddard College in Vermont. I have been exploring Sustainability, Appropriate Technology & Design with Nature over the years, in my work with Upland Hills Ecological Awareness Center, Oxford, Michigan, and through my activities in natural building & other natural living skills. Now is a time of networking, sharing, coming together to envision & create. I am so thankful for this journey.