STRAWBALE STUDIO TOURS – See the enchanting buildings with thatched & living roofs, earth oven, rocket stove, rumford fireplace. Structures include the Strawbale Studio, Hobbit Sauna, Middle Earth. On lovely rural land 1 hour North of Detroit. Questions invited!
Note:) Each tour has a WORKSHOP SCHEDULED FOR THE AFTERNOON …that you might also want to register for and attend. (April 8, 1-5p Mushroom Inoculation workshop)
See strawbalestudio.org to explore the schedule and upcoming activities!
We will follow current covid guidelines. As of 4/25/2022 masks are optional indoors & out! 🙂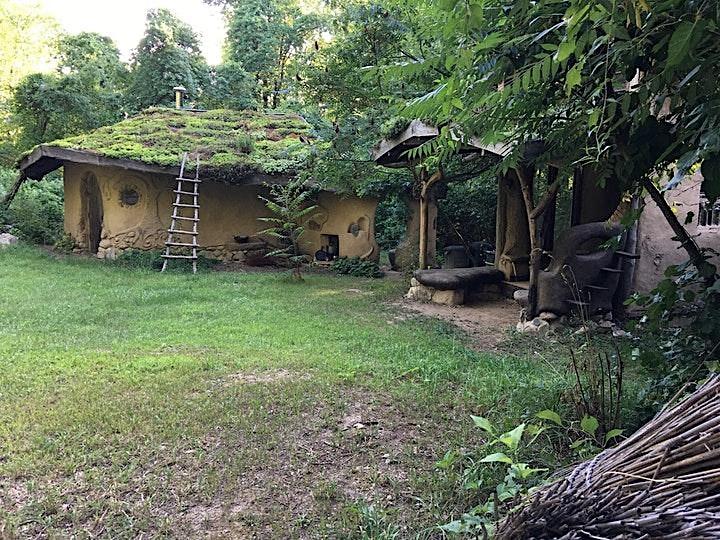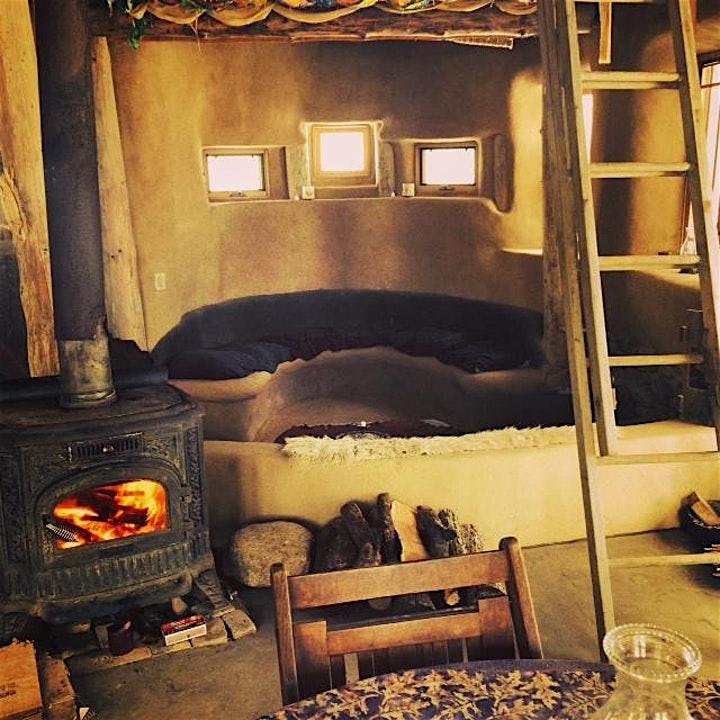 ---
Organizer of LEARNING TOUR @ Strawbale Studio Apr 8, 2023 10a-12p
I entered the world of natural building by participating in a "Start-to-Finish" course with the Cob Cottage Company in 1996 after retiring from teaching art & sustainability at the middle school level. Returning to Michigan, I became a collaborator in the Strawbale Studio Project. I now educate (and learn) as much as I can about natural building & sustainable living through workshops, internships, presentations, exhibits & outreach. I had the privilege of illustrating the Hand-Sculpted House Book, The Natural Plaster Book, and The Cobber's Companion, and being a start-to-finish collaborator on the Kensington Kids Cottage, located within the Kensington Metropark, at the Farm Center. Especially life-changing were my adventures during 1979 & 1980 when I received a Masters Degree in Social Ecology from Goddard College in Vermont. I have been exploring Sustainability, Appropriate Technology & Design with Nature over the years, in my work with Upland Hills Ecological Awareness Center, Oxford, Michigan, and through my activities in natural building & other natural living skills. Now is a time of networking, sharing, coming together to envision & create. I am so thankful for this journey.