Earth Sculpting is completely connected to the land, and throughout time and traditions people have used earth to create beauty and practical items. Earth Ovens, Cob homes and buildings,Benches, Sculptures.  It is one of the most satisfying and flexible mediums!
The class will be held in the cozy Strawbale Studio, and you wll be surrounded by "Sculpted Space"! The earth is dug from the land.
Also see the main house and how sculptures have been integrated.
Gain confidence to use this medium and enjoy sharing it with others!
Instructor Deanne Bednar – Doing/teaching earth plaster and natural building since studying in1996 with the Cob Cottage Company. Illustrator of the The Natural Plaster Book by Cedar Guelberth and The Hand-Sculpted House book by Evans, Smiley & Smith and The Cobbers Companion. Strawbalestudio.org Previous middle school art teacher, sustainable futures teacher ! Visit Strawbalestudio.org for many pictures and resources.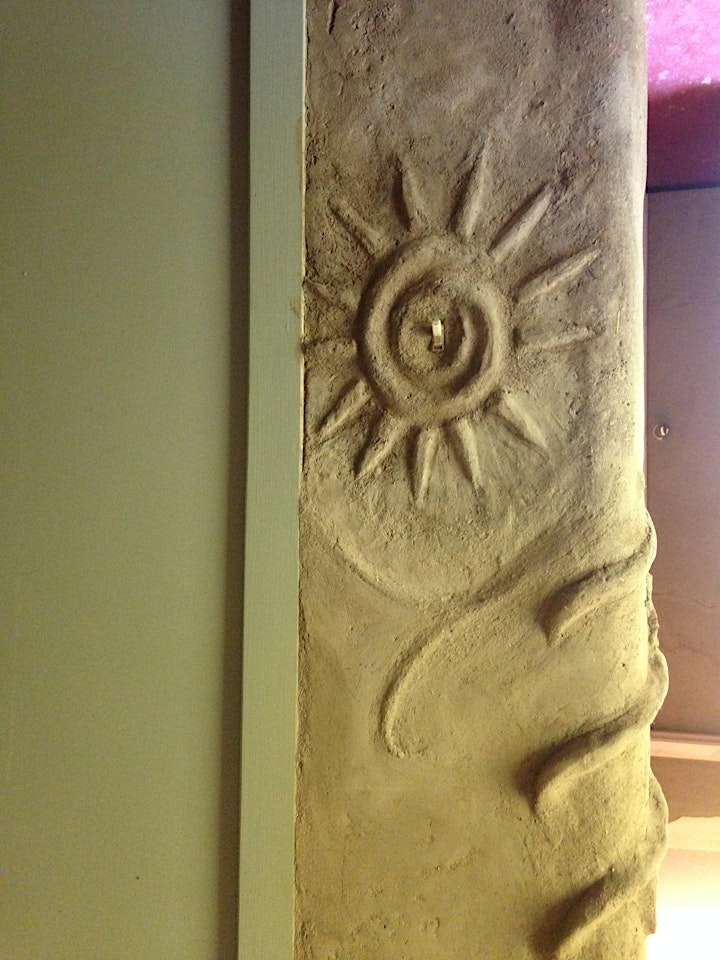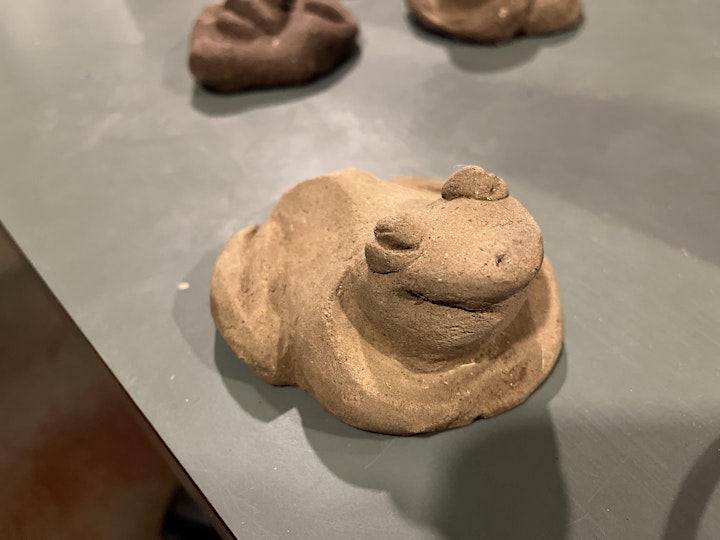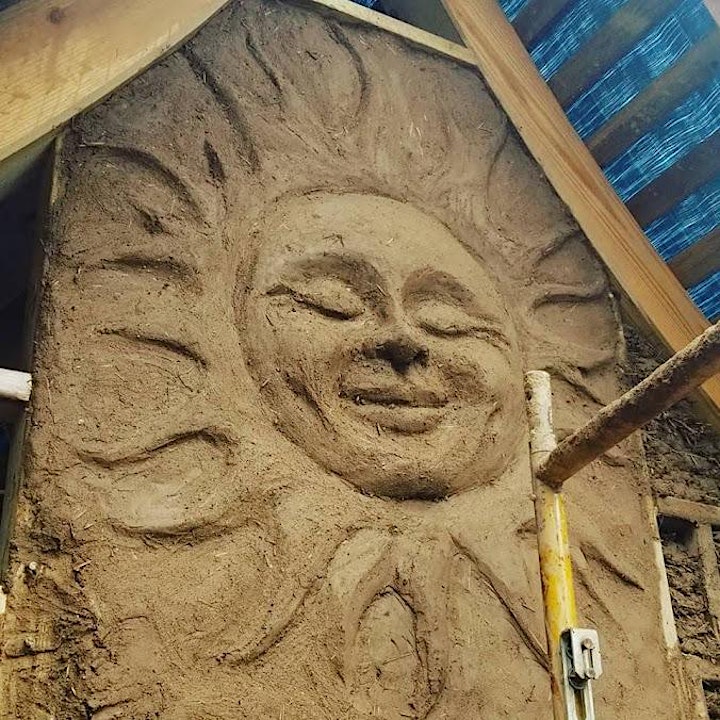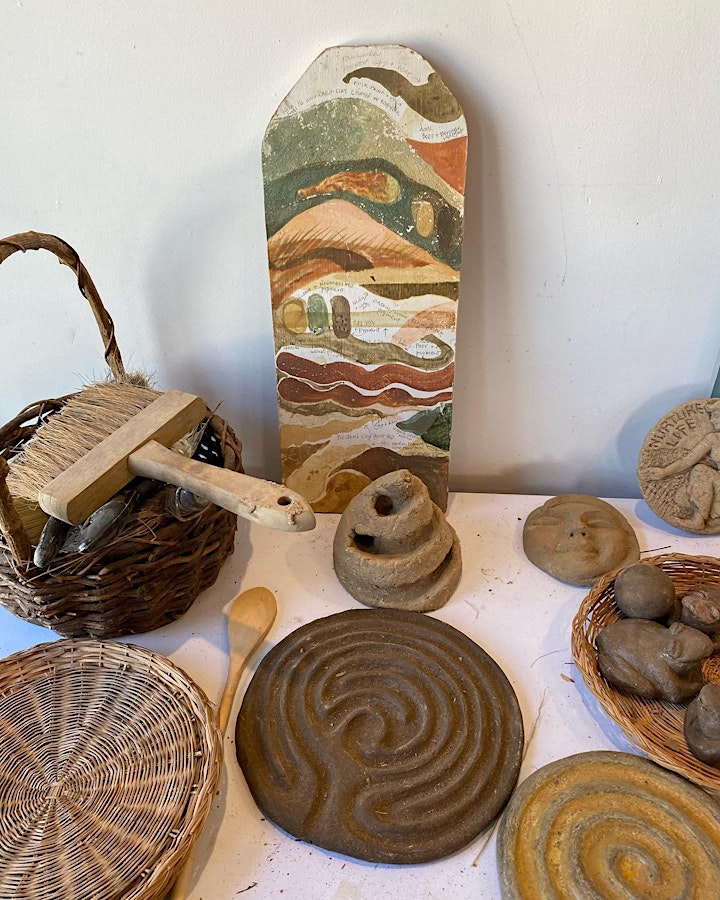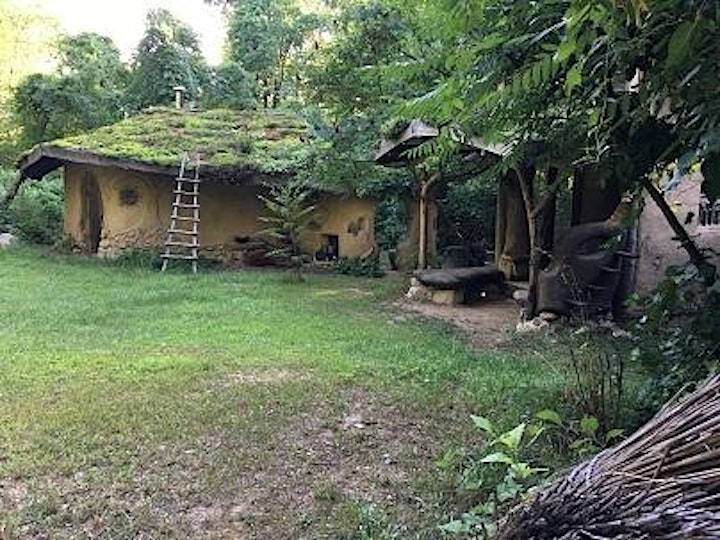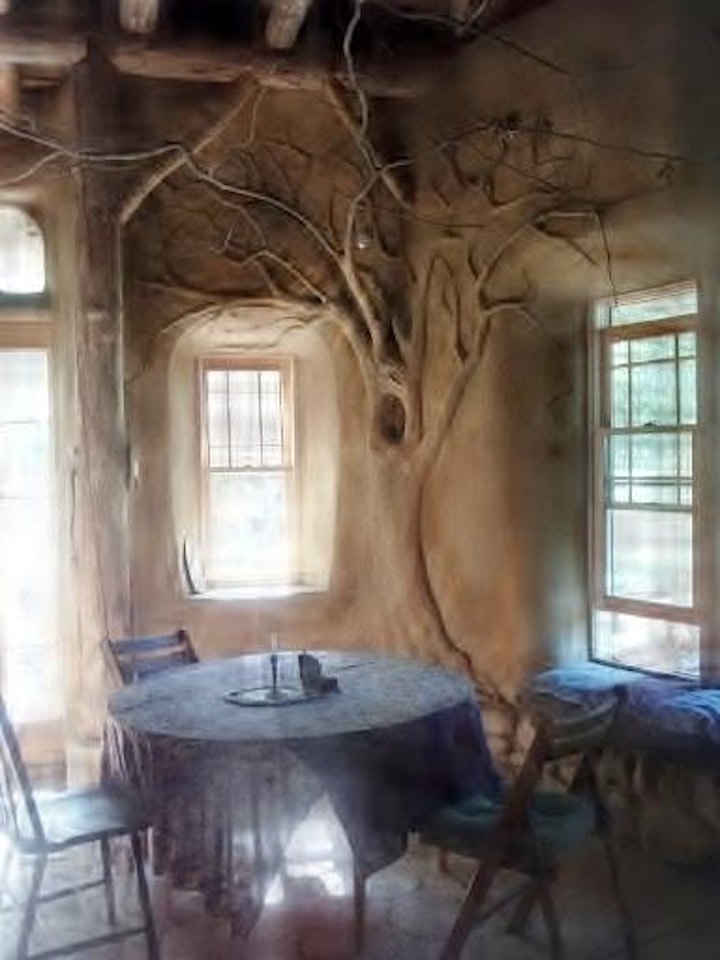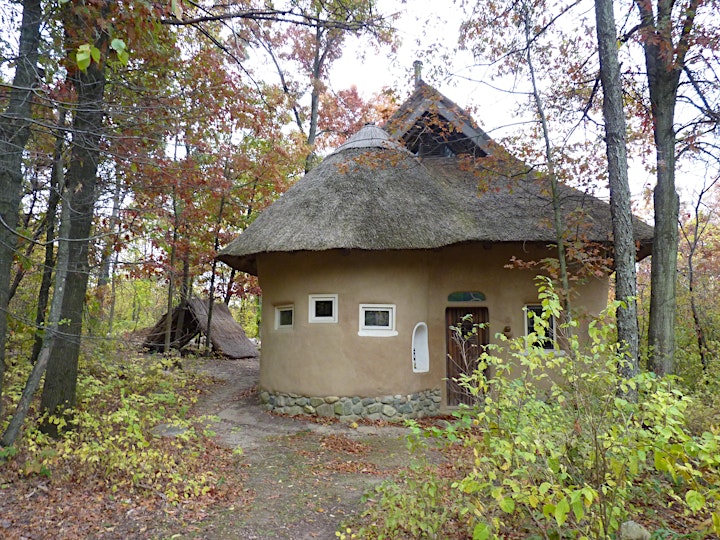 ---
Organizer of EARTH SCULPTING Class Mar 11, 2023
I entered the world of natural building by participating in a "Start-to-Finish" course with the Cob Cottage Company in 1996 after retiring from teaching art & sustainability at the middle school level. Returning to Michigan, I became a collaborator in the Strawbale Studio Project. I now educate (and learn) as much as I can about natural building & sustainable living through workshops, internships, presentations, exhibits & outreach. I had the privilege of illustrating the Hand-Sculpted House Book, The Natural Plaster Book, and The Cobber's Companion, and being a start-to-finish collaborator on the Kensington Kids Cottage, located within the Kensington Metropark, at the Farm Center. Especially life-changing were my adventures during 1979 & 1980 when I received a Masters Degree in Social Ecology from Goddard College in Vermont. I have been exploring Sustainability, Appropriate Technology & Design with Nature over the years, in my work with Upland Hills Ecological Awareness Center, Oxford, Michigan, and through my activities in natural building & other natural living skills. Now is a time of networking, sharing, coming together to envision & create. I am so thankful for this journey.