Have you been wanting to know more about the process of growing your own mushrooms at home?
Come to Strawbale Studio and tour our setup where we grow 4 different types of mushrooms (Shiitake, Oyster, Lions Mane and Wine Cap). See 3 different strategies for growing, Log Inoculation, Totem and Garden Bed. Also learn principles of growing, log and location selection, fruiting procedure and where to get spores for your own future mushroom adventure !  We have been growing Shiitake since 2013!
In addition to touring the different growing areas, the workshop includes the felling of an oak tree, and HANDS-ON inoculation of Shiitake mushroom logs! At the end of the day, take home a 12″ inoculated mushroom log!
E-handouts will be sent with your registration confirmation.
Optional: Bring food for yourself or to share, and at 6 pm after the workshop ends, enjoy a meal around the bonfire or the woodstove in the Strawbale Studio. You are also welcome to walk on the land.
Feel free to stay on from 6-8 and enjoy a bonfire, in the Strawbale Studio, or take a walk.
Instructor: Deanne Bednar, assisted by The April Worktrade crew!
$40 early bird by Mar 8, or $50 thereafter. Price includes instruction/hands-on inoculating and your own12″ inoculated log.
Dress for the weather, expect to be outside most of the time.
REGISTER to save your spot!  Bring a friend!
You may also like to attend the 2 hr Learning tour this day from 10-12p. See the enchanting strawbale, thatched buildings & ask Questions! See Eventbrite to register separately for that.
We will follow current covid guidelines. As of 4/22 masks are optional in and outdoors.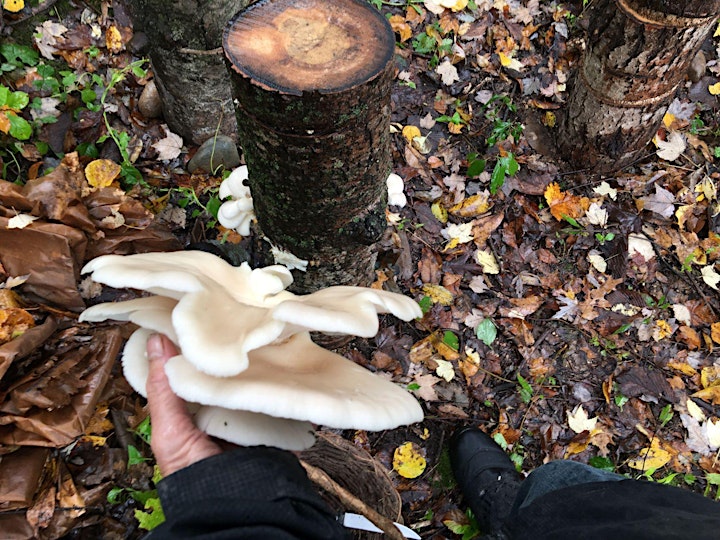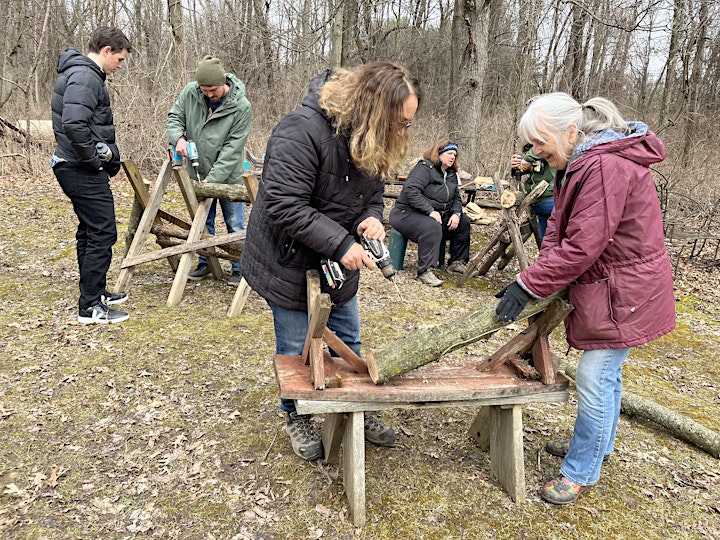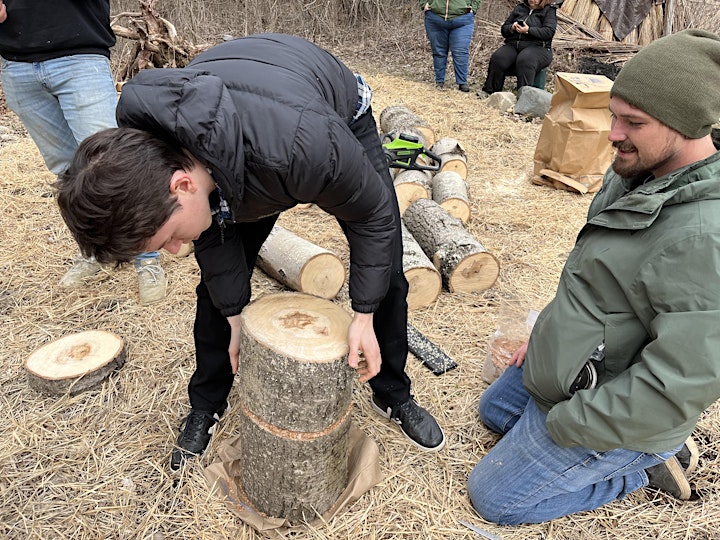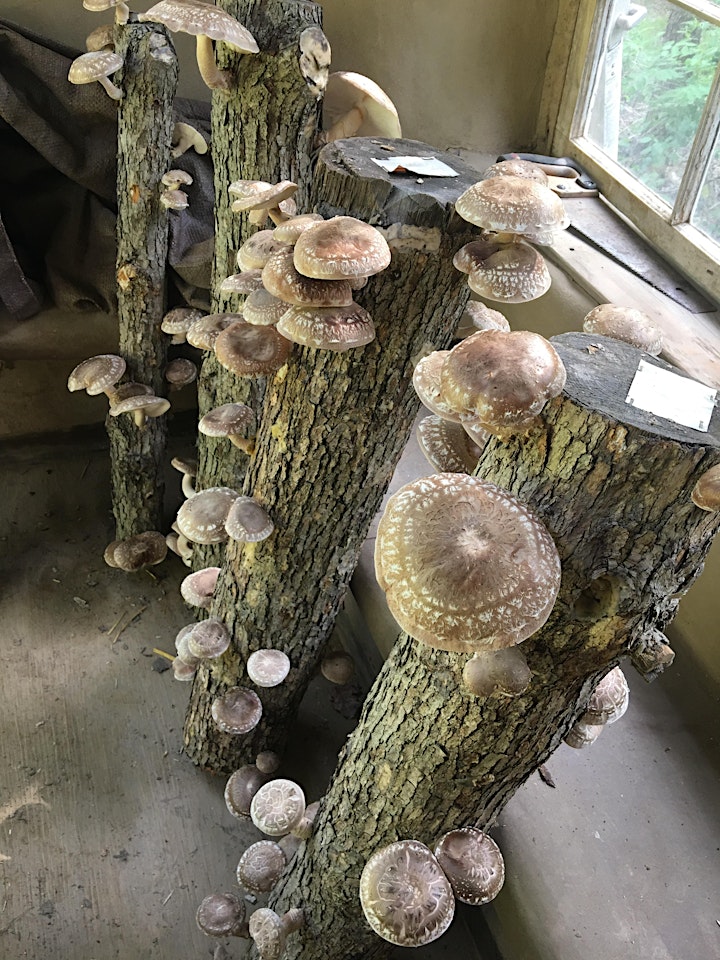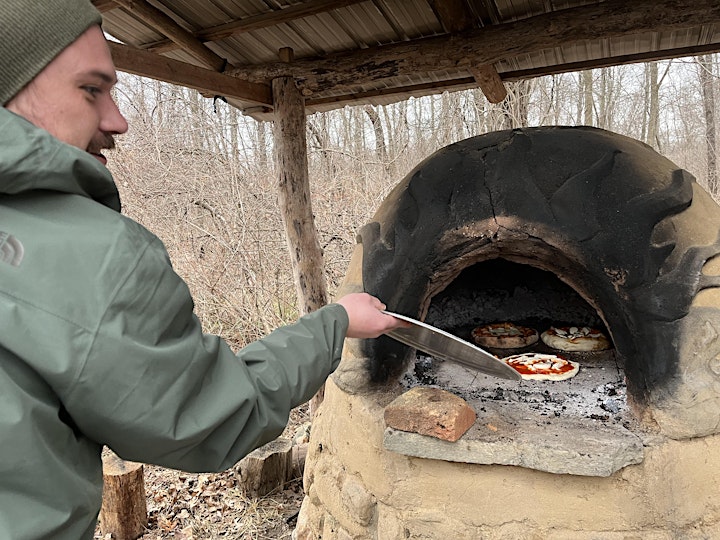 ---
Organizer of MUSHROOM WORKSHOP: Tour, Inoculation + Log
I entered the world of natural building by participating in a "Start-to-Finish" course with the Cob Cottage Company in 1996 after retiring from teaching art & sustainability at the middle school level. Returning to Michigan, I became a collaborator in the Strawbale Studio Project. I now educate (and learn) as much as I can about natural building & sustainable living through workshops, internships, presentations, exhibits & outreach. I had the privilege of illustrating the Hand-Sculpted House Book, The Natural Plaster Book, and The Cobber's Companion, and being a start-to-finish collaborator on the Kensington Kids Cottage, located within the Kensington Metropark, at the Farm Center. Especially life-changing were my adventures during 1979 & 1980 when I recieved a Masters Degree in Social Ecology from Goddard College in Vermont. I have been exploring Sustainability, Appropriate Technology & Design with Nature over the years, in my work with Upland Hills Ecological Awareness Center, Oxford, Michigan, and through my activities in natural building & other natural living skills. Now is a time of networking, sharing, coming together to envision & create. I am so thankful for this journey.